I am a Published Writer, Speaker, and Urbanist Based in Canada.
About
Writing, Speaking, and Organizing to Build Capacity Across Communities.
Since graduating from The University of Winnipeg with a B.A. in Rhetoric Communications and Sociology, I have dedicated my ability to translate knowledge and engage audiences and groups in urbanism.
This began with a deep interest to uplift urbanism amongst my peers and community, where I began volunteering as the communications assistant and event organizer with Bike Winnipeg, cyclist counter for Pedal Poll Canada, and with Winnipeg Trails.
Since then, I've published articles with INKspire, the Urban Economy Forum, and the Canadian Centre for Policy Alternatives to inform audiences and ignite conversations, resulting in presenting at a Sustainable Economic Futures Lecture at Uppsala University.
Though my three years of professional experience lays outside of urbanism, it has set me up to elevate the sector through developing partnerships and relationships, event planning, communication materials, and program and workshop development.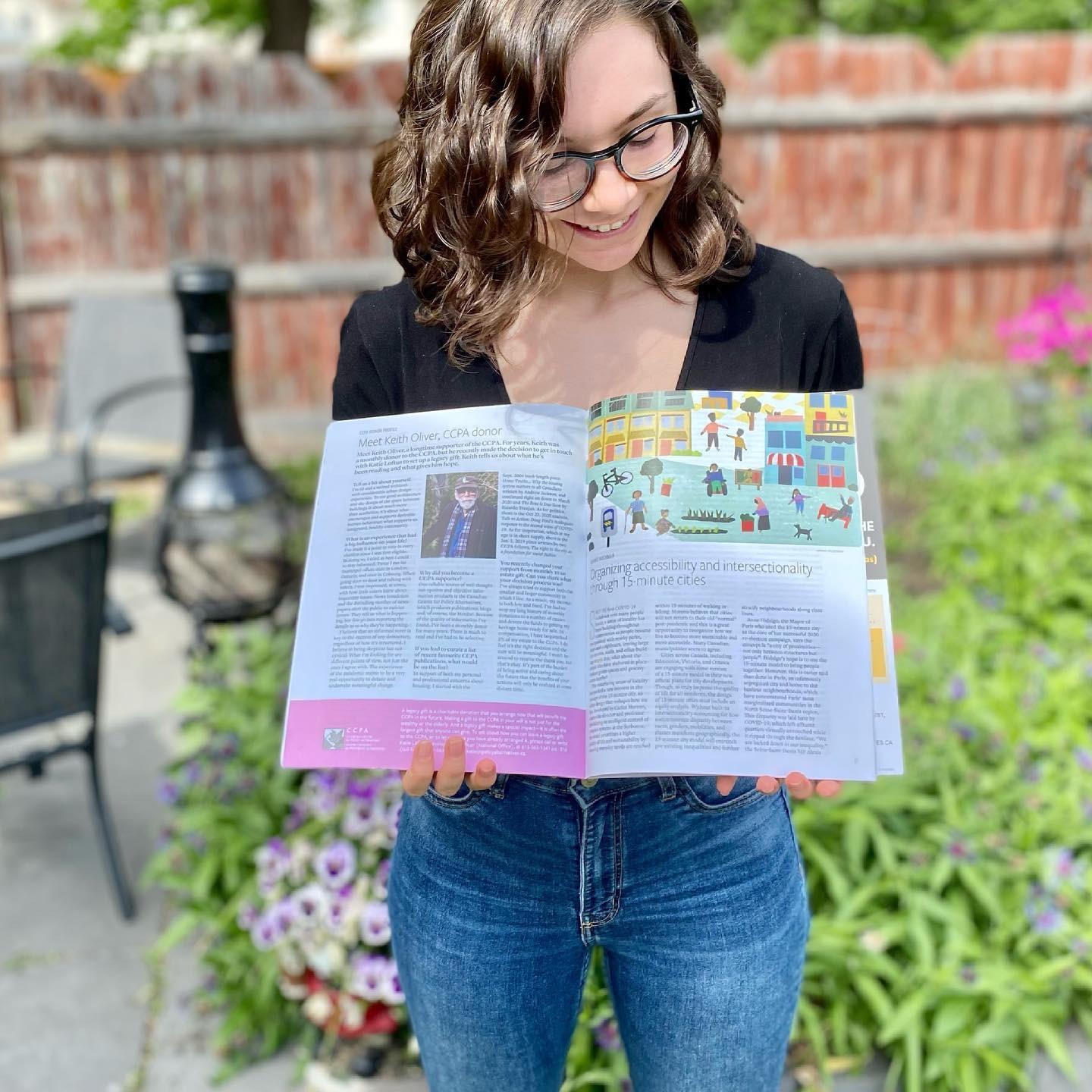 Current Projects
Developing Women in Urbanism Canada, a developing platform committed to sharing resources on the struggles for equality in the man-made built environment as the Co-Founder and Director of Communications & Outreach.
Completing online courses at FutureLearn like Ethical Cities: Shaping the Future of Your Cities and Transforming Urban Mobility: Introduction to Transport Planning for Sustainable Cities.
Attending international and local conferences like Bloomberg CityLab and The Art of City Building to engage with others in the sector and learn from multiple perspectives.
Latest Publication
Truly excellent essay by @shareehochman on the concept, implementation, and potential consequences of the '15min city' - the idea has a lot of potential for urban equity & equality if done right.